Pacific Renaissance Plaza
Oakland
The Property
Pacific Renaissance Plaza is located in the heart of Oakland's thriving Chinatown. It is a multi-story residential and commercial complex housing a large, below-grade parking garage and featuring two levels of shops and restaurants. The Plaza is also home to the Oakland Asian Cultural Center and the Asian branch of the Oakland Public Library.
The Challenge
NES confronted two, key factors in project designing the retrofit of the Pacific Renaissance Plaza garage.

The first was the considerable amount of horsepower powering the property's garage ventilation system, with of 10 garage-fan motors possessing a total of 375.5 HP. The second was the fact that an "on/off" carbon monoxide (CO) sensor system installed in the early '90s to save energy had been failing for quite some time – to the tune of $52,000+ a year in utility costs.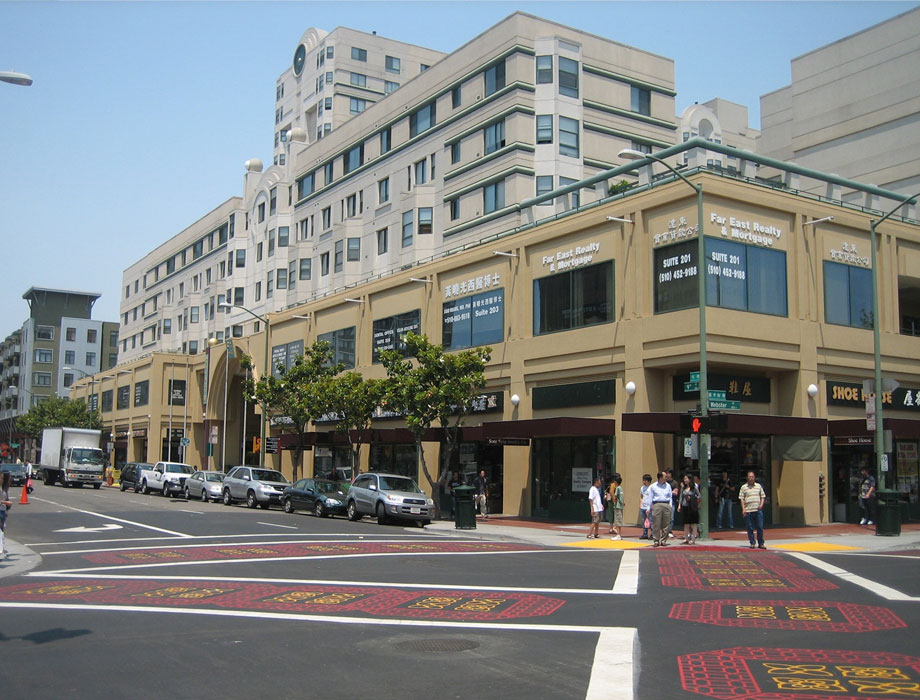 The NES Solution
NES installed an analog DCV system proven to manage significant increases in fan runtime(s) while significantly reducing kWh and peak kW demand consumption.

The garage DCV system we deployed required 317% increase in fan runtime to meet CA code standards requiring continuous ventilation during garage-operating hours. Fault signals sent from the old CO system "tripped" the fans several times a day, triggering 375.5 HP of motor power to repeatedly ramp up to full speed – resulting in a huge energy expense.
Project Highlight
Even with a 317% increase in fan runtimes, the garage DCV system achieved an 82% kWh savings and a 95% reduction in peak kW demand
The Results
The garage DCV system achieved an 82% kWh savings and a 95% reduction in peak kW demand, reducing overall energy consumption by 208,200 kWh and peak kW demand by 281.5 kW. From a cost savings standpoint, the property's energy bill dropped from $52,250 to $9,000 a year – or from $4,350 to just $750 per month.

Pacific Gas & Electric rebated nearly $30,000 for the energy savings captured. The system pays for itself in just 33.4 months.
About Nagle Energy Solutions (NES)
Nagle Energy Solutions, LLC is a manufacturer, distributor and installer of an innovative demand-control ventilation (DCV) system for commercial garages that reduces energy consumption in the range of 95% – with quantifiable savings as high as 97% achieved – all while leaving your garage fan motors running.
Our sales and service capabilities extend nationally and internationally.