NES 8000/9000 Plug & Play Solution
Want a straightforward garage ventilation control system?  One that reduces kWh consumption and peak kW demand by an average of 95% and is designed for ease of installation and commissioning?
We can help you with that. 
Or do your building control needs demand a greater measure of integration, involving to one degree or another HVAC/VAV, Garage Lighting, Chiller/Boiler Plant, Sump Pumps, Fire/Life Safety, VFD Networks, DX & Furnace and Sensor Integration (CO, NO2, temperature & humidity)?
We've got that covered, too.
With our standardized, plug & play design, controls integration has never been more straightforward and clear-cut.  Better still, with a non-proprietary web appliance, BACnet integration and centralized control power, the NES system is 100% upgradable!  
Whether your needs are garage specific or something more encompassing, the NES System's capabilities are virtually limitless.  
Let's get started on choosing the right system for what you require.
Average annual payback in 24 months or less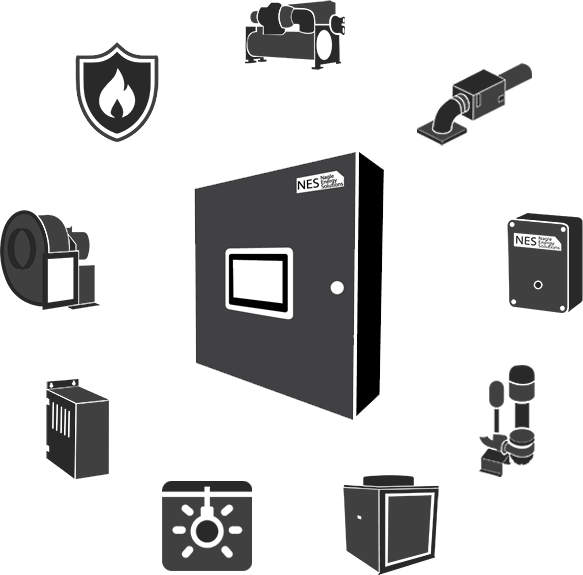 NES 8000/9000 Plug & Play Solution 
Select options below to build your NES Complete Plug & Play Solution