Product Design Services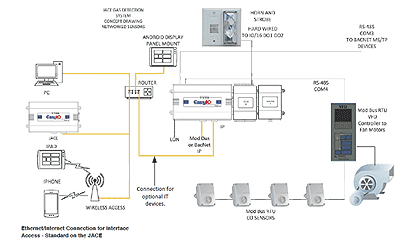 NES designs, manufactures and delivers a customized, digital DCV solution based on the specific mechanical/operational configuration and physical layout of the garage – as relayed to us by the installing contractor.  All we need is for you to click through to and complete our "garage profile" and we can begin helping you and/or your customers increase operational efficiencies with a robust control system that generates a considerable amount of energy savings.
With our versatile – and scalable – line of controllers and peripherals, we're capable of designing and building a garage DCV system for any commercial garage – from small to expansive and from relatively calm to extremely busy.
Installation Services
The capability and success of our digital system is deeply rooted in our dedication to effective due diligence, in particular in our measurement and verification (M&V) methodologies.
As our Case Studies (se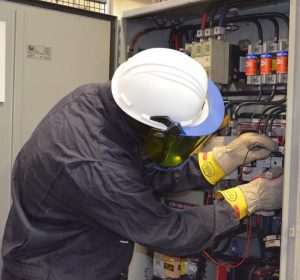 e links above) illustrate, what distinguishes NES is our ability to pinpoint the savings opportunity on the front end and then achieve – and/or exceed it – on the back end in conjunction with our innovative system design and ventilation strategy.  Indeed, we proudly note that, when garage fan runtimes remain the same from pre to post installation, we've achieved nothing less than a 93% reduction in kWh consumption and 95% in peak demand savings on behalf of our clients to date.
NES provides a turnkey retrofit/installation solution, and our sales and installation capabilities, which include a licensed electrical team, extend to all major U.S. markets.
On average, our retrofits pay for themselves in 18 months or less.
Additionally, the success of our approach and system has engendered the support of a number of mechanical engineering design firms, who now routinely spec us in to new construction projects.
Each retrofit / new-construction installation is comprehensive and detailed-oriented, providing:
On-site assessments and data collection, including detailed power measurements at the garage fan motors
Baseline energy consumption and savings calculations
Detailed cost benefit analysis
Development of a detailed Scope of Work, which serves as a project-specific guide for our electricians
A comprehensive system commissioning
Detailed post-installation power measurements to verify energy savings
Liaison with public utility engineers to confirm energy savings and secure all applicable rebates
Processing all required warranties and utility incentive/rebate applications
Our client portfolio is growing rapidly as we gain momentum with our straightforward and reliable approach – and unequaled energy savings.